the Fran Zone
MOVED TO LA FOR MY DREAM JOB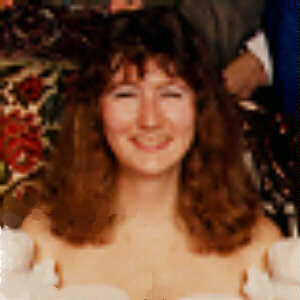 OK, so don't let my girl next door appearance fool you. In reality, I always wear black. I like zipping around town on my Honda CM400 motorcycle. I'm addicted to travel, so I work at the Santa Cruz Hostel when I'm not travelling. I love computer graphics, so check out the Silicon Valley ACM SIGGRAPH web page.
I work in computers--don't we all? So far, I've done everything but sales, marketing, and running the company. (OK, well I kind of did that in my last job...when the owner wasn't around. :-) Read the on-line copy of my current resume. I can design one for you for a reasonable fee.
I've been connected with the Santa Cruz Geek Scene for about 12 years now. (Are my wrinkles showing? This medium is so graphic! Oh, yeah...that's right! I can lie.) Many people have asked me for a copy of my 1990 SCO Solstice Party Geeks picture. (Go for it!) In the old days, I had famous parties at McMillitron (now defunct). I'm pretty much of a lurker, so you won't find many of my postings.
I currently hang out with The All-Night House of Psychic Bozos. We do Improv (improvisational theatre) occasionally at the Santa Cruz Actors Theatre on Center Street.
The latest thing I have been playing with is VRML 2.0. (Download Cosmo from SGI). Check out my cube.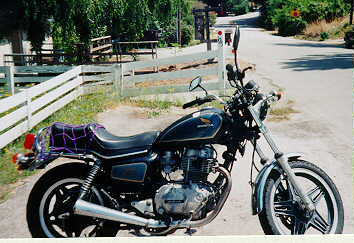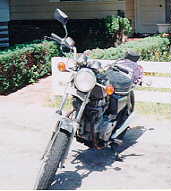 Email me at franz@acm.org

Last update: 2-Sep-96
---
Geek party picture from the SCO Solstice Party, Spring 1990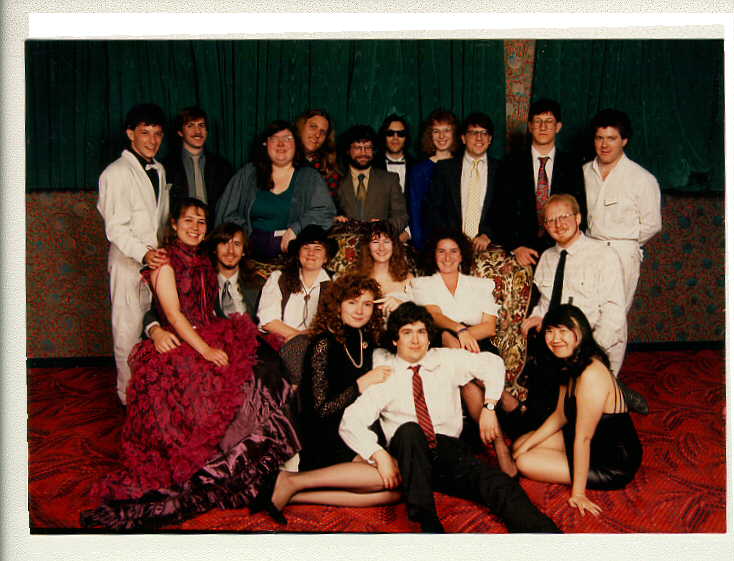 Many people have asked me for a copy of this picture. Please feel free to copy and keep a print for yourself.